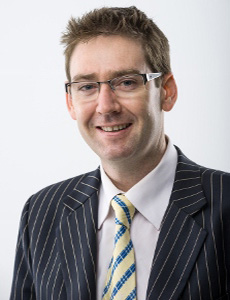 Anthony was admitted to practice in the Supreme Court of South Australia and the High Court of Australia in March 1999.
Since admission Anthony has appeared as trial counsel in all South Australian criminal jurisdictions and has appeared as counsel in appellate jurisdictions of the Supreme Court, Court of Criminal Appeal and High Court of Australia.

Anthony accepts briefs on criminal, Coronial and disciplinary matters, to appear as counsel and provide opinions as required.
Below are a selection of matters undertaken since Anthony joined Len King Chambers in 2012:
Full Court Appeals as Lead Counsel:
R v Leka [2017] SASCFC 77
R v Golja [2017] SASCFC 61
R v Knipe [2017] SASCFC 34
R
v Harse
[2017] SASCFC 17
R v Kiley [2016] SASCFC 151
R v Hucks
[2016] SASCFC 92
R v Simpson (2016) 125 SASR 352
R v Meschede [2016] SASCFC 49
R v Cekic & Others [2016] SASCFC 31
R v Kind [2016] SASCFC 14
R v Rockford (2015) 122 SASR 391
R v Crawford (2015) 123 SASR 353
R v C, CA [2015] SASCFC 143
R v McPhee [2014] SASCFC 107
R v McPartland (2014) 120 SASR 69
R v Finn (2014) 119 SASR 207
R v Ceruto [2014] SASCFC 5
R v JSM (2013) 117 SASR 535
R v Preston (2013) 116 SASR 522
R v Jorquera [2013] SASCFC 145
G v Police (2012) 115 SASR 204
Recent Supreme Court Trials as Lead Counsel
R v Kotz & Others (Supreme Court serious & organised crime trial November 2016)
R v Dettman & Others (Supreme Court aggravated blackmail trial February 2016)
R v Paunovic & Others (Supreme Court serious & organised crime trial March 2015)
Anthony Allen


This email address is being protected from spambots. You need JavaScript enabled to view it.
---
Qualifications: LLB GCLP
Admitted: 1999
Appointed Adjunct Lecturer, School of Law,
University of South Australia 2011
Committee Member, Australian & New Zealand Association of Psychiatry, Psychology & Law (SA)
Areas of Practice
---
Criminal Law
Administrative Law
Disciplinary Tribunals
Coronial Inquests
Industrial Law